"Happy people" are not meant to vanish, and when they do, everyone is looking for one man.
A most ordinary man.
Richard Keiffer-a 37-year-old San Francisco accountant embedded in a life of dull happiness-walks away from his family in a train station for no apparent reason. Bewildered but fully conscious of his actions, he has just taken the first step in an unwilling journey during which he will find himself slowly pegged as "patient zero" in a massive wave of disappearances.

From a hideout in the basement of an inner city house to an eerie discovery in a remote Irish villa, Richard will never control his journey and the actions of the four women who will cross his path—each cycling between friend and foe—will only bounce him harder against the hedges of his new reality.

Yet, Richard will need to rise much above his tame condition as he bears the responsibility of damming a destructive wave of mental alienation crashing on three American cities.
---
Read a sample or purchase the book now:
---
About the author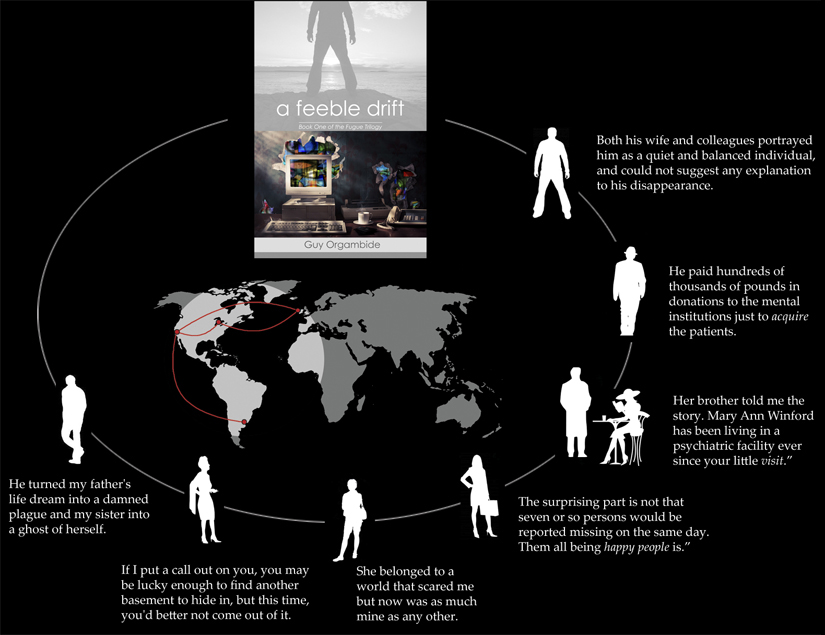 "I was prepared for this to be a book about one man's fugue — his disassociation from reality. It is that and much, much more. It is a psychological study, a political/social thriller and a mystery." J. Bunker, Amazon.com